Team Kolar Champions / Sporting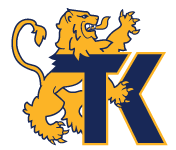 Bryan Holtkamp
My name is Bryan Holtkamp. I am 14 years old and a freshman at Okeechobee High School located in South Central Florida. I began shooting at 8 years old with my dad who introduced me to Sporting Clays with a hand thrower. At age 9 I felt that I was good enough to join the best Youth Shooting team in Florida, the Young Guns of Quail Creek. I quickly learned the difference between a hand thrower and a Promatic clay trap machine and realized I had a lot to learn. I was able to work with one of the greats Mike Luongo for a couple of years whose passion for the sport is contagious.
After shooting SCTP Nationals for the first time in 2018 I developed a passion for Sporting Clays and the ambition to further my shooting ability. By the age of 11, my passion for the sport was so great that I wanted to take it to the next level and joined the NSCA, That first trip to SCTP Nationals in 2018 was where I had the privilege to demo all types of Guns. Year after year I would continue to demo all the guns I could, but I found the Kolar Max Lite to be the one for me. The never-ending customer service on and off the grounds from Ohio to Florida was phenomenal and my Kolar Max Lite was purchased in 2021. I shoot trap, skeet, sporting clays, and FITASC but prefer sporting clays and FITASC. I have recently started working on my Trap and Skeet game to further my ability to be competitive in all disciplines.
I currently shoot SCTP with the Young Guns of Quail Creek and have recently stepped into Master Class with the NSCA. Shooting with the NSCA allows me to travel and compete at different clubs and experience a wide variety of targets set by many talented trap setters. Sporting Clays is an ever-changing game that will allow you to feel accomplished one day and defeated the next keeping the drive and passion alive. One of the greatest opportunities I find in all the travel is the pleasure of meeting new people and being able to share my Kolar experience with them. The Privilege to join Team Kolar/Elite Shotguns is an honor and I look forward to representing Kolar and Elite for the 2022 season.
Equipment:
Kolar Max Lite, tapered rib, 32 " barrel
Factory chokes
20g and 28g barrels
Winchester AA
Pilla Outlaw X6
PMS molded ear protection
BAREPELT Vest
Major Recent Accomplishments:
2022 Entered Master Class

2022 NSCA FL State Championship
FL State Sub Jr Champion
Thursday Prelim Sub Jr 1st

Friday Prelim Sub Jr 1st

20g Sub Jr 1st

28g Sub Jr 1st

FITASC Jr 3rd
2021 Caribbean Classic A Class Main Event Champion, Sub Jr RU
2021 NSCA Florida State Championship 5-Stand AA class 1st
2021 SCTP FL State Warm Up IA 1st
2021 SCTP FL State Shoot Sporting Clays IA 2nd
2021 SCTP  FL State Shoot Skeet IA 1st
2021 SCTP Florida All State team for Skeet
2021 Blaser FITASC All American Sub Jr Team
2021 NSCA All American FITASC Sub Jr Team
2021 NSCA All American Sporting Clays Sub Jr Team
2021 Perazzi All American Sub Jr Team
2020 Gator Cup
Thursday Prelim B class 2nd
Sub-Junior 2nd
FITASC B class 1st
2020 North American FITASC Compak Sub-Junior 1st
2020 FL State SCTP Sporting Clays IA 1st
2020 FL State SCTP Skeet IA 1st
2020 Blaser FITASC All American Sub Jr Team
2020 NSCA All American FITASC Sub Jr Team
2019 SE Regional C Class FITASC Champion
2019 Fiocchi East Super Sporting Sub-Junior 1st
2019 Fiocchi East Super Sporting B class 2nd
2019 FL State SCTP Skeet IE 1st
2019 FL State SCTP Trap IE 2nd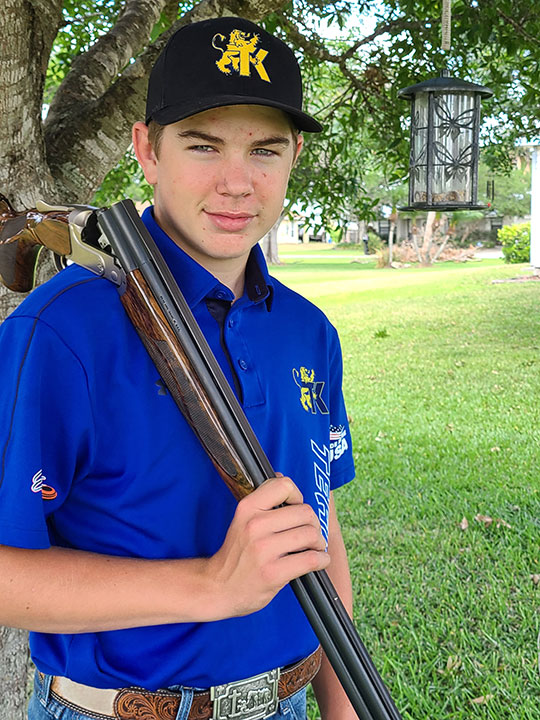 Kolar Arms Corporate Office
1925 Roosevelt Avenue
Racine, WI 53406
Ph: (262) 554-0800
Fax: (262) 554-9093