Team Kolar Prostaff / Trap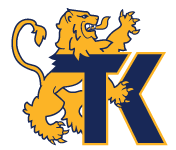 Carl Chadwell
This coming year (2023) will mark my 50th of shooting ATA Registered targets, having started when I was 10 years old.  Have been traveling to shoots with my Dad (Norris), since I was three years old.  Now enjoy attending shoots with my wife Nora (when possible), and my Dad (when possible).  However, in the past, I have attended some shoots solo, and now even when alone, I will be attending with fellow Kolar Teammates, which I believe will make those much more enjoyable.  I feel very fortunate to be a member of Team Kolar.
I'm happy to be coming up on 60 years old and still be blessed with the ability to have a chance to compete with all these talented shooters across the Nation, and World.  Trapshooting has been a major part of my entire life.  I'm looking forward to all the events that the Good Lord has planned for me, and the chance of getting to know more folks wherever I go.  Good shooting to you all.
Equipment:
Kolar Max TA High Unsingle Combo

34″ Unsingle

32″ Over Under

Grip Plus Stock – Sai Chiang, Founder

L & M Lenses
A little background on my Trapshooting accomplishments:
Won the World Doubles Championship in 1998  

Runner-Up in the World All-Around Championship three times 2006, 2007, and 2012

Placed in the Grand American Handicap Championship three times (all from 27), with my highest placement being third in 2012

Tied for the Clay Target Championship at the Grand American with 200×200 four times

Placed 4th in the Grand American World High-Overall Championship in 2007
I am honored to be the only person that has been inducted into both the Michigan Trapshooting Hall of Fame (1992 at 29 years of age, still youngest ever) and the Ohio Trapshooting Hall of Fame (2007).
ATA All-American Team 15 times (have made Teams each of the last six Decades: 70s, 80s, 90s, 00s, 10s & 20s)

All-State Team 34 times (including Captain 10 times)

Honor Squad Trap Team Captain  

All-Around Average Award Winner

As of this correspondence have 462,500 combined ATA Registered Targets

Won 37 awards at World Championships

Won countless awards at State, Zone, and Satellite Grand Tournaments

Grand Slam on 9/3/1995 with 100×100 from 27 yards, to become 173rd in ATA and 13th Ohio Resident

AA-27-AA  (30+ years)

AAA-27-AAA (10+ years)

Made 27 yard line on July 11, 1980 and have been there ever since without ever being offered a reduction

400+ honorary punches

25+ 200×200 Singles

20+ 100×100 Doubles

2 100×100 Handicap from 27-Yard Line.
Major Recent Accomplishments with a Kolar shotgun:
2022
Autumn Grand American 2022
High Overall Sub-Vet Champion 1067×1100
High All-Around Sub Vet Champion 393×400
Handicap Championship Sub Vet Champion 98
Singles Championship Sub Vet Runner-up 199×200
Caesar Guerini Pre-Handicap Championship Sub Vet Champion 97
Class Singles Championship Sub Vet Champion 100 and 25 carry-over
Casa Grande Doubles Sub Vet Champion 98
Old Ajo Highway Doubles Sub Vet Champion 95
Grand American Challenger Handicap Sub Vet Champion with 98×100 and 25×25 in shoot-off
Northeastern Grand American 2022
Doubles Championship over the field with 99×100 and 20-19-20-20-20 shoot-off

All Around Championship over the field by 3 targets with 389×400 

High Over-All Championship over the field by 6 targets with 1148×1200

Class Singles Sub-Vet with 100×100

Class Doubles Sub-Vet with 99×100

Won 4 other awards at this shoot to total 9 for the tournament.
Freedom Shoot at Cardinal Center 2022
Handicap Championship Sub Vet Winner

All-Around Championship Sub Vet Winner

Preliminary Handicap Sub Vet Winner
Dixie Grand American 2022
All-Around Championship Sub Vet Winner
High Over-All Championship Sub Vet Winner
Won 5 other awards at this shoot to total 7 for the tournament
Shot on Pro-Staff for a couple of other Arms Companies for several years
Shot on Pro-Staff for Foggles for several years
Currently on Pro-Staff for L&M Lenses
Currently on Pro-Staff for Grip Plus Stocks
Currently on Team Kolar Elite/Trap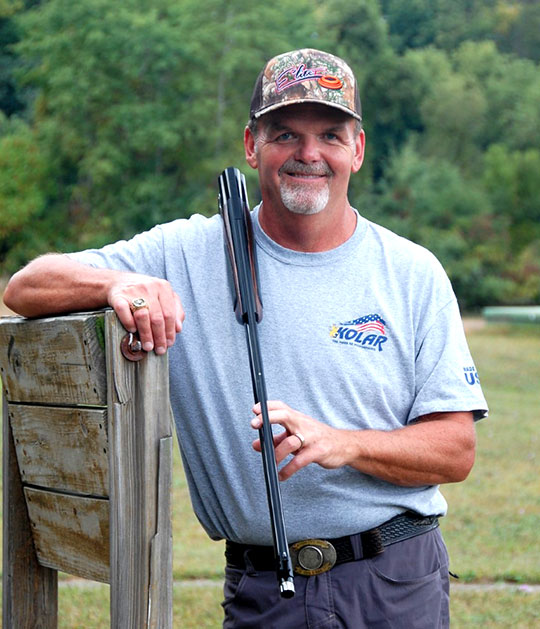 Kolar Arms Corporate Office
1925 Roosevelt Avenue
Racine, WI 53406
Ph: (262) 554-0800
Fax: (262) 554-9093