Team Kolar Olympic Staff / Trap
Prostaff / Sporting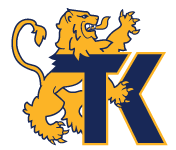 Derrick Mein
Date of Birth: 8/26/1985
Hometown: Paola, Kansas
Instagram: @derrick.mein
Facebook: /derrick.mein
I grew up on a small farm in southeast Kansas and developed a love of the outdoors at an early age tagging along with my dad while quail and deer hunting. I got my start in sporting clays at age 8 joining my dad in a small league at a local club. With the help of my dad, I began to develop my skills as a competitive shooter. I have been competing as a member of the NSCA since 1995, winning 13 state championships and leading the USA Sporting Clays Team to multiple team world titles.
The shooting sports gained me a scholarship to Lindenwood University. While there I was on dual scholarship for baseball and the shotgun team. After a couple of years I transferred to Kansas State University to pursue a degree in Animal Science, graduating in 2008. While at KSU I won the ACUI Collegiate Clay Target Championship, a format that includes international trap, international skeet, American skeet, American trap, and sporting clays.
After graduating from college, I moved to Ohio where I designed and managed Cardinal Center Sporting Clays. Having successfully got the facility up and going I took the chance to move closer to home, to manage Powder Creek Shooting Park. In 2013 I married Diana, this has turned out to be the best decision I have ever made. She has become my rock, biggest supporter, and motivator in pursuit of becoming a full-time coach and competitor in shooting sports. In May of 2016, she gave me the biggest blessing a man could ever ask for, our daughter Rylie was born.
During my years in shooting sports I have competed in many different disciplines, including sporting clays, skeet, trap, international trap, and helice, winning national titles and earning Team USA honors in helice, international trap, and sporting clays. I am a perennial NSCA All-American, a F.I.T.A.S.C. World Sporting Clays Champion, an NSCA National Champion, captain of the NSCA All-American Open Team, was an inaugural member of the Professional Sporting Clays Association and I am also one of the few U.S. sporting clays shooters to win a World Championship and a National Championship.
As a participant in shooting sports, I will always be thankful for the teammates, friends, and memories I have made because everything I have accomplished would mean nothing without them to share it with.
Equipment:
Shotgun: Kolar Max Lite 32"
Stock: Wenig Custom Gunstocks
Glasses: Pilla Panther X6
Ear Protection: Sound Gear Digital
Choke Tubes: Pure Gold Champion Series
Ammo: Aguila
Vest: Castellani by Ultimate Shooting Accessories
Major Recent Accomplishments:
2020 Olympian

2020 ATA Grand American 

AAA High

 All Around Champion 

 

2020 NSSA world skeet 

28-gauge

 Runner Up

 

2017 & 

2020 NSCA National Champion 

 

2019 ICTSF World English Sporting Champion

 

2018 World All Around Champion

 

2018 US FITASC Grand Prix Champion

 

2016 NSCA National Sub Gauge All Around Champion

 

2015 

Nad

 Al Sheba Desert Shooting Champion

 

13-time Kansas State Champion

 

16-time USA Sporting Clays Team Member

 

15-time NSCA All-American

Kolar Arms Corporate Office
1925 Roosevelt Avenue
Racine, WI 53406
Ph: (262) 554-0800
Fax: (262) 554-9093