Drew Lieske
Drew was practically raised on the range. He is the oldest son of NSCA Hall-of-Fame inductee and fellow Team Kolar shooter, Pat Lieske. Drew began competing in the clay target sports at the age of 12. He holds several records, including the youngest Michigander to ever achieve NSCA (National Sporting Clays Association) master class – a feat which he accomplished at the age of 15. In 2017, Drew became the youngest individual to ever win the Michigan State Championship, at age 21. He has been named to the NSCA All-American team eight consecutive times and the NSCA U.S. Team twice.
Lieske graduated from Davison High School in 2014 as the valedictorian. He received a full-ride academic and athletic scholarship to Hillsdale College, where he graduated Magna Cum Laude in 2018 with a double major in Finance and Mathematics. Drew is the first and only member of the Hillsdale College Shotgun Sports Team to earn ACUI (Association of College Unions International) All-American honors for all four years of his collegiate career. He led the team to Division III first place titles in 2015, 2016, 2017, and 2018. In 2017, he edged out all 900 individual competitors to win the 2017 Collegiate National Championship by a record-breaking 12 targets.
Drew is vice president of Michigan Shooting Centers, the Lieske family business which operates shooting ranges in Michigan as well as offers gun sales including the Kolar Arms brand.
Outside of the shooting sports, Drew enjoys golfing, running, traveling, hiking, and being on the lake. He served on the Michigan Sporting Clays Association's board from 2012 – 2017, holding the office of Secretary for four of those six years.
Shooting Accomplishments:
8 Time Consecutive NSCA All-American Team Member
3 Time Consecutive NRA Collegiate All-American Team Member
1 Time NSCA Team USA Member
2 Time NSCA Team USA Top 10 Qualifier
2017 ACUI Collegiate Nationals Individual Overall Champion
2016 SCTP Collegiate Nationals Sporting Clays Champion
2015 U.S. FITASC Grand Prix Junior Champion
2014 NSCA National Championship Parent/Child Champion
2014 Ohio State Championship Open Runner-Up, Non-Resident Champion
2014 Michigan State Championship FITASC RU, Resident Champion
2014 By*Pas Motorstate Open Super Sporting Champion
2014 Krieghoff Classic Junior Runner Up
2013 Border Wars Championship Champion
2013 North East Regional FITASC Junior Runner Up
2013 North Central Regional 5-Stand & Prelim Junior Champion
2013 4th of July Classic Champion
2013 North America FITASC Cup Junior Runner Up
2013 NSCA US Open Junior FITASC Champion
2013 World Sporting Clays Championship 5-Stand Junior Runner Up
2013 MSC Spring Championship Champion
2013, 2014 Michigan SCTP Varsity Sporting Clays Champion
2012 World FITASC Championship Sporting Junior Champion
5 Time Michigan State Junior/Sub Junior Champion
Tel: (810) 624 – 3647
Email: dlieske@mishoot.com
URL: www.drewlieske.com
Drew Lieske
Director of Sales, Michigan Shooting Centers Inc.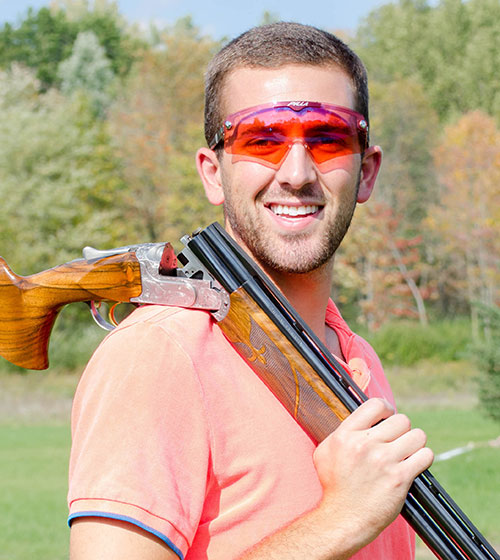 Kolar Arms Corporate Office
1925 Roosevelt Avenue
Racine, WI 53406
Ph: (262) 554-0800
Fax: (262) 554-9093