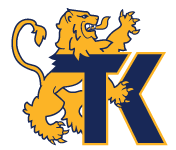 Gabriel Tharpe
I started shooting when I was around 10 for my high school team, which allowed middle schoolers to join. I loved the sport and wanted to continue to more shoots and wanted to improve my skill. I started seeking outside coaching to fulfill that goal. When I started four-gun competing, I was shooting the browning Citori XS skeet for around 4-5 years. When I started to grow the balance was off and it just did not fit. We then purchased a Kolar because of the good name throughout the skeet community. Instantly I noticed a change of pace, Kolar's balance, mechanics and everything about it was great and it really elevated me to be a better shooter.
Equipment:
Kolar max skeet, I usually shoot AA's or STS, I use Pillas for shooting glasses and I prefer to shoot with a pouch.
Major Recent Accomplishments:
2017
All American Junior Team
All Zone 4 Team Junior
SCTP National Champion -1st place Skeet (squad event) -6th place individual with 198/200, 3rd place Doubles Skeet (squad event)
SCTP Georgia State Shoot: Varsity-3rd place (squad event)
Georgia State Team-Open 2nd Team (Co-Captain) and Junior Team
Georgia State Shoot-JR3, HOA/DBLS/12/20/28/.410 – AA2-20 Gauge, AA3 28/.410 – A3-HOA, 4th
Elite Classic- HOA 3rd with a 398 x 400 – JRRU-HOA – JR3/A4 12 Gauge JR3/AA3 28 Gauge – JRRU/A3 .410
South River Open-HOA and Junior Champ- HOA/12/.410 JRRU-20/28 Gauge – 3rd-12 Gauge RU -20 Gauge CH-.410,
Ocmulgee River Classic -Junior Champ-12/20/28 gauges – A1- 12/20 Gauge – A2-28 Gauge
Prickly Pair- HOA RU and JRCH-12 Gauge/DBLS JRRU-20 Gauge
2018
All American Junior First Team
Georgia State Team
All Zone 4 Team
SCTP Georgia State Skeet Champion-1st
SCTP Nationals-All State Team-2nd place
Blaser Skeet Classic-HOA AA2 and other class and concurrent awards
Kolar Mid America HOA-JRCH and other class and concurrent awards
Elite Shotguns Classic-HOA JR/CH, AA3, and other class and concurrent awards
Arkansas Open (mini) -HOA JR3, AA3, and other class and concurrent awards
Best of Texas- HOA JRRU, AAA3, and other class and concurrent awards
Zone 4 Championship-HOA AAA4 and other class and concurrent awards
2019
Blaser Skeet Classic HOA AA3/ JR CH
Krieghoff Dupont Masters 12JR3, 20 AAA4/JR3, 28 3rd, HOA AAA5/ JR RU
The Rock 12 JR RU, 20 JR RU, 28 AAA4 JR CH, HOA AAA5/ JR CH, Doubles JR RU
Bailey Louisiana Open 12 AA2, 28 CH/ JR CH, HOA AAA3, DBLS AA2 JR CH
South River- 12 RU/JRRU, 20 RU/JRCH, 28 RU/JRCH, 410 CH/JRCH, HOA CH/JRCH
2020
I was unable to make any shoots.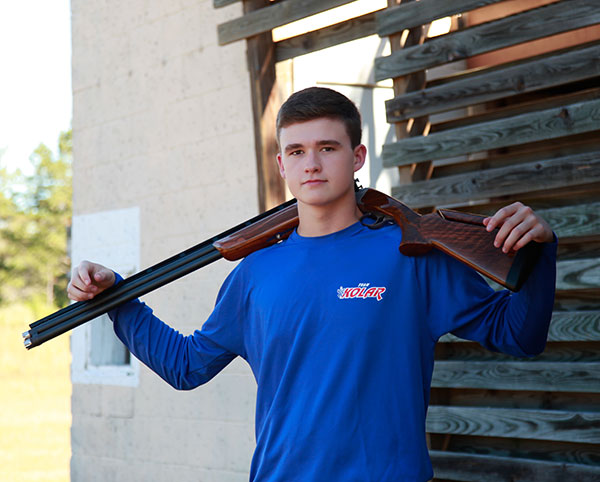 Kolar Arms Corporate Office
1925 Roosevelt Avenue
Racine, WI 53406
Ph: (262) 554-0800
Fax: (262) 554-9093