Team Kolar Champions / Trap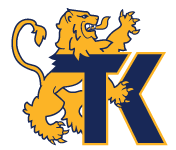 Jack Holland
I am a 15-year-old Sub Junior trapshooter from Gamaliel, Kentucky. I live on a family farm where we raise cattle, crops, and whitetail deer. I am currently a Freshman at Monroe County High School in Tompkinsville, Kentucky. I have a 4.0 GPA, and I am taking dual-credit college classes.
My love for trapshooting began when I was 12 years old. Some of my friends shot trap, and asked me to join them. It was love at first shot. Shortly thereafter, I joined the ATA, and I shot my first registered target in April of 2018.
I am very fortunate and blessed to be a part of the trapshooting world. Each year, I have been able to increase the number of shoots I am able to attend, and I feel I have grown as a shooter and a person. A key turning point in my shooting career has been the purchase of my new Kolar that I purchased in July of 2020.
Equipment:
Kolar Low Profile 34/30 Unsingle Combo .740 bore
Comp-N-Choke Arc Series Chokes
Pilla Outlaw X7 Shooting Glasses
Federal Ammunition
Major Recent Accomplishments:
2019
AIM All State Team
Southern Zone Sub Junior Singles Champion (first 100 straight) 199×200
Grand American NRA Singles Sub Junior Champion 200×200
Grand American Krieghoff 100 Handicap Sub Junior 3rd
Grand American Sterling Cut Glass Singles Sub Junior Champion
Southern Zone Prelim Handicap 3rd Place
Tennessee State HOA Non-Resident Sub Junior
Dixie Grand Handicap Championship Sub Junior Champion
2020
North Carolina State Shoot Non-Resident Doubles Class Championship Class A Doubles Champion
North Carolina State Non-Resident Doubles Championship Class A Champion
Southern Grand Class Doubles Champion 100×100
Southern Grand Class Singles Sub Junior Champion
Southern Grand Preliminary Handicap Sub Junior Champion
Southern Grand Preliminary Doubles Sub Junior Champion
Southern Zone Class Singles Sub Junior Champion
Kentucky All State Sub Junior 2020
Kentucky State Preliminary Singles Sub Junior Champion
Tennessee State Non-Resident Doubles Class Sub Junior Champion
Grand American Kolar Doubles Sub Junior Runner-Up
Grand American NRA Singles Sub Junior Runner-Up
Grand American Blaser Handicap Sub Junior Champion
Grand American Little Egypt Sub Junior Runner-Up
2021
Kentucky All State Sub Junior
Sub Junior Second Team All American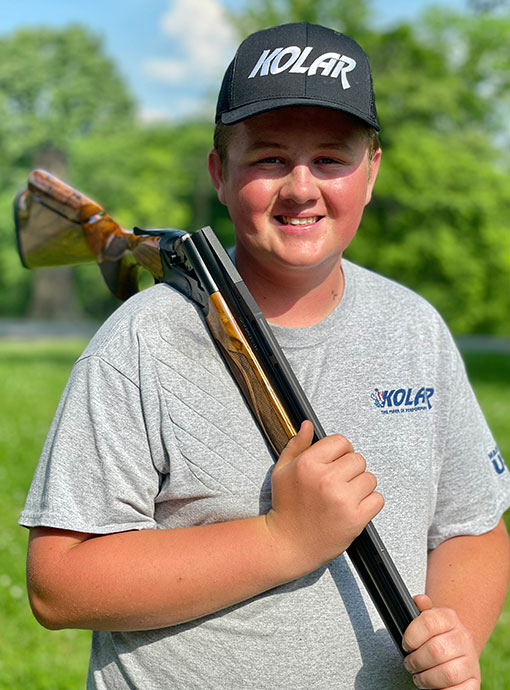 Kolar Arms Corporate Office
1925 Roosevelt Avenue
Racine, WI 53406
Ph: (262) 554-0800
Fax: (262) 554-9093