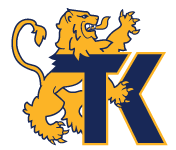 Jacob Moore
I'm 16 years old and began shooting when I was four, hunting ducks at my family's farm. My passion for hunting and the outdoors led me to join my school's 4-H Shooting Sports Team in the fifth grade. After a few years of 4-H success, I was introduced to Mr. David Hebert who opened my eyes to the world of competitive skeet shooting.
I began competing immediately in 2017 and have committed my time, talents, and passion to this incredible sport of skeet shooting. Although I'm fairly new to the sport I have numerous awards and championships under my belt, including the 2020 NSSA HAA World Champion Title. The hard work and discipline that I've learned from shooting skeet has transferred to other areas of my life including my schoolwork, participation in team sports, and community involvement. My love of skeet shooting and my successes have also enabled me to promote the sport: I've recruited several people my age to the sport and have attracted a following of supporters who previously did not follow skeet shooting.
I look forward to many more years of competitive shooting and hope to have more opportunities to promote this great sport.
Equipment:
Kolar Max Skeet Light,
Kolar Sub-Gauge tubes
Pilla Outlaw glasses,
Lonesome Charlie's shell bag and belt,
Winchester AA shells

Major Recent Accomplishments:
2020
World Skeet Championships
• High All Around (HAA) World Champion
• Doubles World Champion Runner Up
• HOA Class AAA Champion
Briley Blue Goose
• 20 Gauge 3rd Overall, Jr Champion
• 12 Gauge Class AAA 3rd
Rebel Open
• HOA Jr Champion
• 20 Gauge Jr Champion, Class AAA 2nd
• 28 Gauge Jr Champion, Class AAA 2nd
Junior World Championships
• Champ of Champs Jr World Champion
• Doubles Jr World Champion
Arkansas Open
• HOA 3rd Overall
• HOA Jr Champion
Zone VI
• HOA 3rd Overall
• Jr Champion
Cowtown Open
• Jr Champion
• AAA HOA 1st
All American
• Junior 1st Team All American Skeet
• Honorable Mention Class A Skeet
• NSCA Sub Junior 2nd Team Briley Sub-Gauge All American, 20 gauge
2020 NSSA Jay Schatz High Average Leader Junior 28 Gauge
• #2 High Average Junior 410
• #3 High Average Junior HOA
2019
2019 All American First Team sub-junior National Skeet Shooting Association (NSSA)
Junior World Skeet Championships
• Jr 28 gauge Champ Runner Up
• Jr 410 3rd Overall
• Jr 2 Man Team 28 Ga World Champions
• Jr 2 Man Team 28 Ga Jr World Record 200×200
• Jr 2 Man Team Runner Up 12 Ga, 410 Bore, and HOA
Briley LA Open
• HOA Champion,
• JR HOA Champion
• Class A 12 Ga Champion
• 28 Ga Overall Runner Up
• Class A HAA Champion
• Class B Doubles Champion
Pacific Sporting Arms Southwest Classic
• HOA 3rd Place Overall
• Jr HOA Champion
• Jr 28 Ga Champion
Zone VI Skeet Championships
• Junior HOA Champion
• Class AA 3rd HOA
• Jr Runner Up Doubles
• Jr Runner Up 12 Ga
• Jr Runner Up 28 Ga
• Jr Runner Up 410
North LA Open HOA Champion
• HAA Champion
• 12 Ga, 28 Ga, 410 Champion
• Jr Champion
LA Skeet Shooting Association (LSSA) Second Team Captain
LA State Championships
• Doubles Runner up
• 410 Runner Up
• High All Around Runner Up
• Class AA HOA Champion
LA Sporting Clay Assoc State Championship
• 20 Ga Subjr and Class D Champion
4-H Lafayette Parish
• Runner up overall finish (trap, skeet, sporting clays)
4-H Southern regionals
• Runner-up overall
LA 4H State Championshi
• Runner Up Trap
LA Trap Assoc 1st place finish @ Laf Skeet Club
2018
Junior World Skeet Championships
• SubJr World Champion 28 gauge
• Subjr Champion Runner Up in 12, 20, and HOA (High Overall)
• 3rd Overall Subjr in 410, Doubles, and Champ of Champs
LA Skeet Shooting Association (LSSA)
• Rookie of the Year
• LA State All-State 2nd Team
Best of TX class B 20 ga champion
• SJ Champion 20 ga
• SJ Runner Up HOA
• US Open top 10 finish 28 ga
• SJ Runner up 410
Briley Blue Goose
• Subjr Champion
• Class D Champion
• Class C 2nd 28 gauge
LA State Championships
• Class B HOA & HAA Champion
• 12 gauge Overall 3rd place
Gulf Coast Open
• 1st in Class in 20 ga and 28 ga
• 2nd place 12 ga
LA 4-H Jr State Champion in Trap
LA Southern Regionals
• Top 3 finish in each Skeet, Trap, Sporting Clays and HOA
Lafayette Parish 4H
• 2nd place skeet, 3rd place Sporting Clays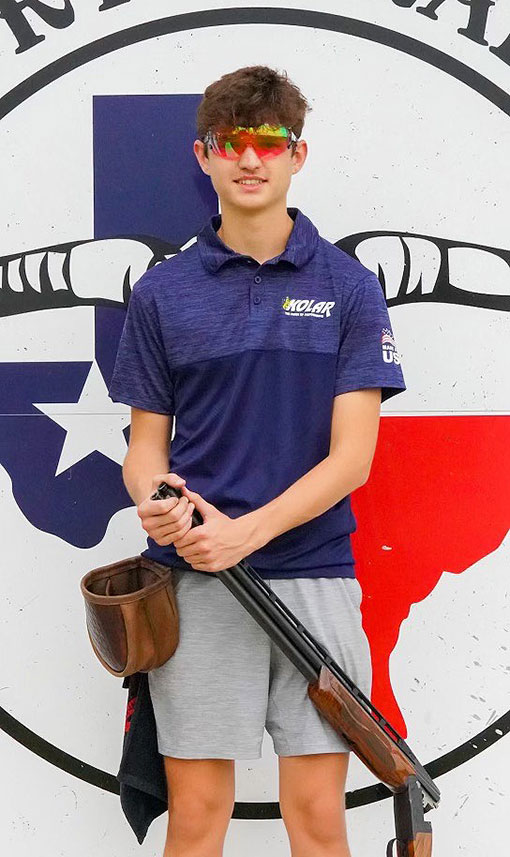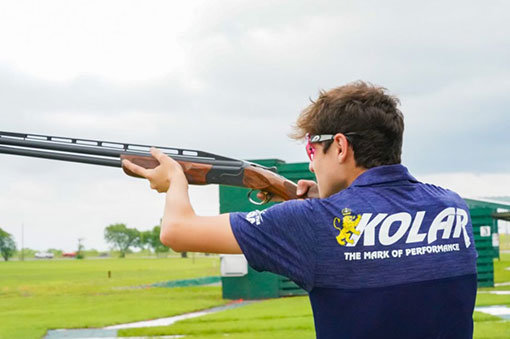 Kolar Arms Corporate Office
1925 Roosevelt Avenue
Racine, WI 53406
Ph: (262) 554-0800
Fax: (262) 554-9093