Kadie Anderson
Kadie Anderson lives in the small town of Odum, Georgia. She began shooting clay targets when she was 11 years old. Her interest in shooting stemmed from attending a bird shoot with her father, where she couldn't hit a bird to save her life!
Like most kids, Kadie started shooting clary targets that were thrown using a hand thrower and then progressed to an electric thrower. Showing an obvious interest in the sport, her dad decided to introduce her to the game of skeet. Kadie hasn't looked back since.
The local gun club in Odum, Tri County Gun Club, had been closed for years. However, upon seeing her keen interest in the sport, the club's owner agreed to allow her father to lease the club so Kadie could have unlimited access to a place where she could practice. Kadie can be found at the gun club almost every afternoon practicing and honing her skills as a skeet shooter. Her motto is, "Work hard until you no longer need to introduce yourself." Kadie's self-discipline and hard work are paying off as she continues to set, and meet, personal goals she has for herself.  "I have been blessed to shoot with some great local shooters, and they have really encouraged me and pushed me to be better," Kadie said.
Kadie had her eye on a Kolar shotgun for awhile before her parents decided to purchase one for her at the Elite Classic in 2019. Since receiving her new Kolar she has beat all of her personal best scores and shot her first 100 straight. Kadie looks forward to representing the Kolar brand and being recognized as a Team Kolar member.
When Kadie is not shooting skeet she can be found outside caring for her horses and a number of other farm animals. She is also a straight A high school student who plans to attend college and major in veterinary medicine. 
2018
Junior World Sub Jr Lady Champ 12Ga and 20Ga
Junior World Sub Jr Lady Champ SJ Lady HOA 3rd
Bass Capital 12Ga Sub Jr Champ, Lady Champ
Bass Capital 20Ga Sub Jr Champ, Lady Champ
Bass Capital 28Ga Lady Champ
Bass Capital HOA Lady Champ
Emery Pappy 12Ga Sub Jr Champ
SRGC Fall Challenge 12Ga Sub Jr Champ
SRGC Fall Challenge 20Ga Sub Jr Champ
SRGC Fall Challenge Doubles Sub Jr Champ, Lady Champ
2019
Sub Jr All American Team
GA State Sub Jr All American Team
Zone 4 Sub Jr All American Team
D Class All American Team
 Azalea Open C1 HOA
Prickly Pear SJ Champ HOA
Prickly Pear Lady Champ HOA
Prickly Pear B1 HOA
Bass Capital 28ga 3rd
Bass Capital Lady Champ HOA
Junior World Sub Jr Lady Champ 20Ga and 28Ga
Junior World Sub Jr Lady 3rd HOA
41st Octoberfest Open in St Augustine B1 HOA
JB Maszk Hall of Fame B1 HOA
2020
All American Lady Honorable Mention
The Dixie 12Ga B1, Junior Champ, Lady Champ
The Dixie 28Ga A1, Junior Champ, Lady Champ
The Dixie .410 B1, Junior Champ, Lady Champ
The Dixie HOA B1, Junior Champ, Lady Champ
Ladies Skeet Charity Classic 12ga Gun Champ
Ladies Skeet Charity Classic 28ga Gun Champ
Ladies Skeet Charity Classic .410 Gun Champ
Ladies Skeet Charity Classic Doubles 3rd
Ladies Skeet Charity Classic HOA Runner up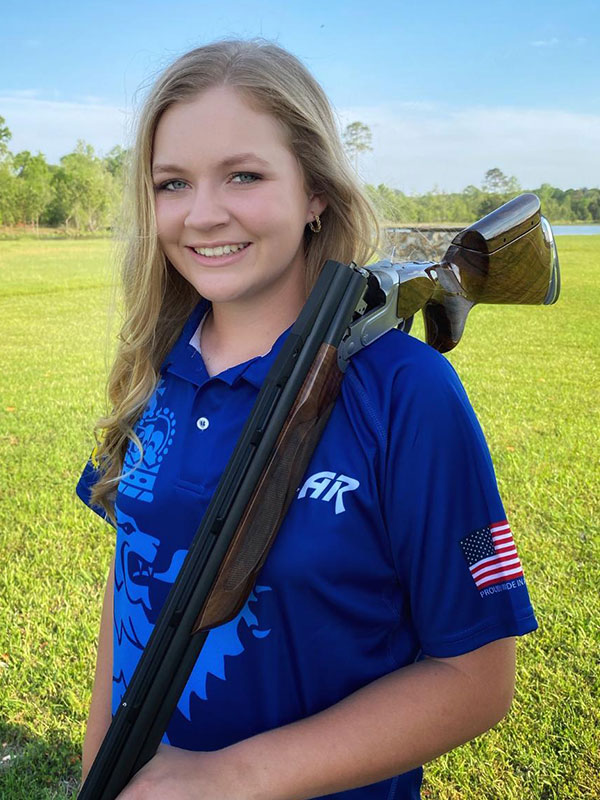 Kolar Arms Corporate Office
1925 Roosevelt Avenue
Racine, WI 53406
Ph: (262) 554-0800
Fax: (262) 554-9093