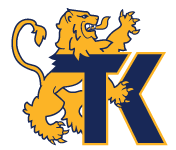 Kya Funkhouser
I am Kya Funkhouser, and I am 18 years old. I am a Senior at Navajo High School, in SW Oklahoma. I am a member of the Navajo Ambassadors, National Honor Society, TSA, and Shooter Sports Team.
I've always enjoyed hunting, shooting, and working hard. In March of 2018, I tried out for the Navajo shooter sports team and after the first shot, I fell in love with the sport. When the Navajo shooter sports shooting competitions were over, I wanted to continue shooting so I joined ATA and AIM in April.
In 2018, I was named Oklahoma's Female Rookie of the Year, made the 2020 Sub Jr. First Team All American and Oklahoma AIM Team. While at the Wisconsin State Shoot, we decided to try out a Kolar from Elite Shotgun. I tried out the demo gun and loved it! I was not able to get my Kolar until the Grand American Shoot. I picked my Kolar up from Elite Shotguns and began shooting it the first day. I had very good success that year at the Grand.
In 2020, I made the 2021 Junior First Team All American. In 2021, I made the 2022 Open Second Team All American. This year, 2022, my goal is to make the 2023 Open First Team All American. I currently have over 70,000 registered targets.
None of this would be possible without the help of my daddy, who is also my coach, and everyone who has helped us along the way. "If you want to do something, do it, don't let anyone tell you, you can't do it!" Now it's a flame that won't go out. This is the best sport out there!
Equipment:
I shoot a Kolar Max Trap TA-low profile combo. It has 34″ unsingle barrel and a 32″ over-under. It has dark upgraded wood, with a matte blue receiver.
I use the Ranger Phantom 2.0 glasses, using the light orange lenses the most.
Seeking shell sponsorship
Major Shooting Accomplishments:
2022 2nd Team Open All American
First Female to make Open Team All American
2021 1st Team Junior All American
2020 1st Team Sub Junior All American
2018 Female Rookie of the Year OTSA
First Oklahoma Female to shoot 100 straight in doubles
AAA 27 AA
2- 200 Straight singles
3- 100 straight doubles
30+ 100 straight singles
Major Shooting Wins:
2022 Arizona State Trap Shoot N/R-Singles Champion, HOA Champion, HAA Runner Up and Handicap Championship Runner Up
2022 Southwest Grand- Singles Championship Runner Up 199×200 and HAA- AAA Champion
2021 Oklahoma State Singles Championship Runner Up 199×200
2021 Southwest Zone Singles Champion Runner Up 199×200
2021 South Dakota Singles Championship Champion N/R 199×200
2021 Grand American Winchester Super 500 Singles AAA Champion 499×500
2020 Jr Southwest Zone Singles Champion, First female to ever win
2020 Grand American Winchester Super 400 Singles AA Champion 397×400
2019 Sub Jr Oklahoma Doubles Champion
2019 Sub Jr Grand American Doubles Runner Up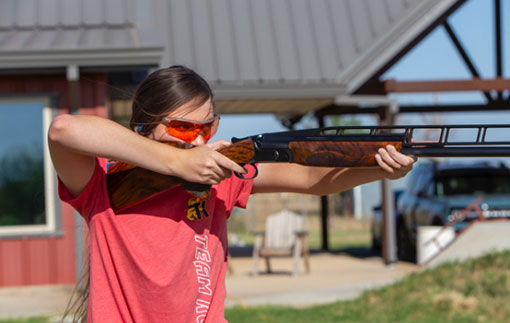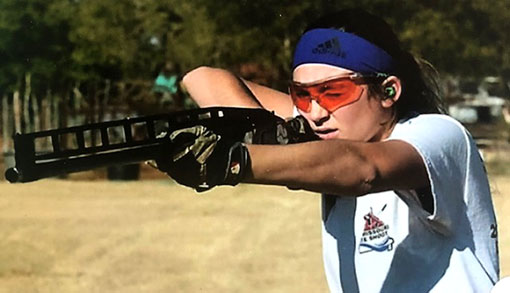 Kolar Arms Corporate Office
1925 Roosevelt Avenue
Racine, WI 53406
Ph: (262) 554-0800
Fax: (262) 554-9093