Team Kolar Pro Staff / Sporting

Pat Lieske
Pat Lieske resides in Oxford, Michigan where along with his wife, Karen and their two sons, Drew (Bn. 1995) and Gage (Bn. 2003). Drew shoots competitively as well, and is a Masterclass All-American junior himself. In addition to shooting and teaching professionally, Pat owns Michigan Shooting Centers LLC which operates the Island Lake Shooting Range in Brighton, MI and the Bald Mountain Shooting Range & Gun Shop in Lake Orion, MI. Pat has over 25 years of experience in the shooting sports industry.
Pat's interests in clay target shooting were sparked in the late 1970s when he shot his first round of skeet in order to obtain his hunter's safety certificate. It was not soon after that Pat began working at the skeet range and competing, winning local and state skeet tournaments across Michigan. At the age of 16, Pat shot an 800 straight in 12 gauge skeet. After a few years off to attain a business degree from the University of Michigan – Flint, Pat began to shoot competitive sporting clays in 1989. Since that time he has been on the NSCA All-American team 15+ times, NSCA Team USA Open team 8+ times and has over 65,000-lifetime targets. Pat is an inductee into both the Michigan Sporting Clays Association Hall of Fame and the National Sporting Clays Association Hall of Fame.
As a coach, Pat works with shooters of all ages and abilities – from first-timers to seasoned veterans. Pat's students include national and state champions as well as numerous All Americans and Team USA members. Many others are simply recreational shooters looking for some extra targets or a few more birds in their game bag. Many of Pat's students even go so far as stating that Pat is the best teacher of any kind that they have worked with. His calm and composed demeanor immediately puts you at ease and ready to learn.
Pat Lieske can be contacted via email at PLieske@mishoot.com.
Shooting Accomplishments:
15+ Time NSCA All-American Team Member
8 Time NSCA Team USA Member
10 Time Michigan State Champion
2014 NSCA National Sporting Clays Champion
2014 NSCA National FITASC Champion
2012 World Sporting Clays Championships Runner-Up
2011 World Sporting Championships Prelim Champion
2011 Seminole Cup FITASC & 5-Stand Champion
2011 Browning Briley FITASC Champion
2010 NSCA National Championship All-Around Champion
2010 NSCA National Championship 5-Stand Champion
2009 North American FITASC Champion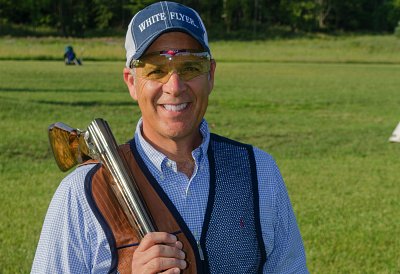 Kolar Arms Corporate Office
1925 Roosevelt Avenue
Racine, WI 53406
Ph: (262) 554-0800
Fax: (262) 554-9093