Victoria Stellato
Victoria lives in the foothills of North Carolina with her mother, Kelly, and her best equine friend, Cocopuff. Victoria started shooting trap with her middle school NRA hunter safety team at age 11. She was introduced to the game of skeet at her local gun club the following spring, shot her first registered targets 3 months later, and hasn't stopped since.
A last-minute offer to attend the 2012 World Skeet Championships gave Victoria an opportunity to meet some of her skeet heroes, and she celebrated by winning her first Ladies 410 World Championship title. At only 13 years old, she became the youngest lady to win a concurrent world title, repeating it in 2013 & 2014. In 2014 Victoria also won the ladies Doubles World Championship and the US Open ladies HOA. Not letting an injured shoulder stop her completely, Victoria competed in only the 20 gauge at the 2015 World Skeet Championships and earned her first 100 at the World Shoot, winning the ladies concurrent title in that event. In her 7 years of registered shooting, Victoria has earned many other local and regional titles and has been on the ladies All-American team each year.
Victoria has been blessed with support, encouragement, and advice from her fellow shooters, and is grateful to everyone who has helped in her skeet adventures so far. In the spring of 2018, Victoria received her instructor certification and helped conduct a youth clinic. She is excited to be part of team Kolar and is looking forward to many years of successful shooting with her gun.
Shooting Accomplishments:
5 time Ladies All American Team Member (2015-2019)
5 time Zone 4 Ladies Team Member (2013-2017)
Recipient of 2017 NSSA Scholarship
2016-2018 NC State Team member
2018 Kolar Mid-America Ladies Doubles, 20, and 28 Gauge Champion
2018 Elite Classic Ladies Doubles, 12, and 20 Gauge Runner-Up
2018 World Ladies Doubles and 410 Bore Runner-Up
2017 Kolar Mid-America 28 Runner Up
2017 Tildon Downing Challenge HOA Runner-up
2017 Pig Pickin' HOA Champion
2017 Junior World Ladies 20 Gauge and HOA Champion
2017 Zone 4 Ladies HOA Champion
2017 Ladies 410 World Champion
2016 US Open Ladies 12 and 20 Gauge Champion
2016 Kolar Mid-America .410 Champion
2016 Krieghoff Master 12 Gauge, Doubles, and HOA Ladies Runner-Up
2016 NC State Ladies HOA Champion
2015 Ladies 20 Gauge World Champion
2015 Kolar Mid-America 28 Gauge Runner-Up
2015 Blaser Ladies HOA Runner-Up
2015 Krieghoff Masters Ladies HOA Runner-Up
2014 Ladies 410 & Doubles World Champion
2014 North Carolina Ladies HOA Champion
2014 Zone 4 Ladies HOA Champion
2014 Krieghoff Masters Ladies Doubles Champion
2014 John Scott Azalea Open HOA Champion
2013 Ladies 410 World Champion
2013 North Carolina State Ladies HOA Champion
2012 Ladies 410 World Champion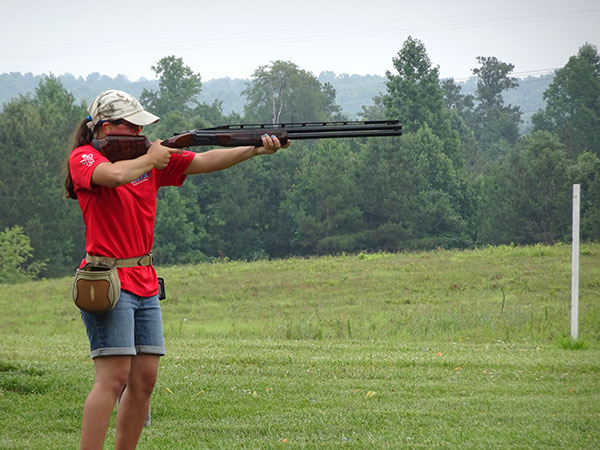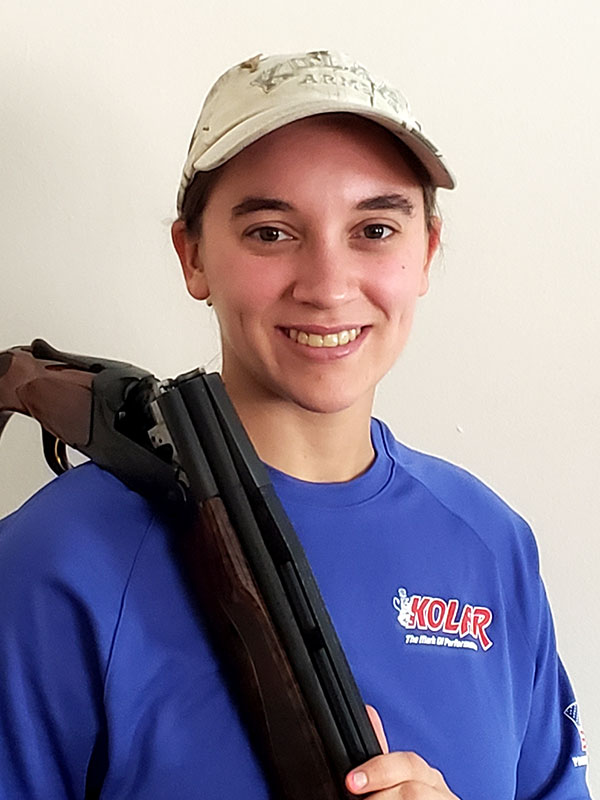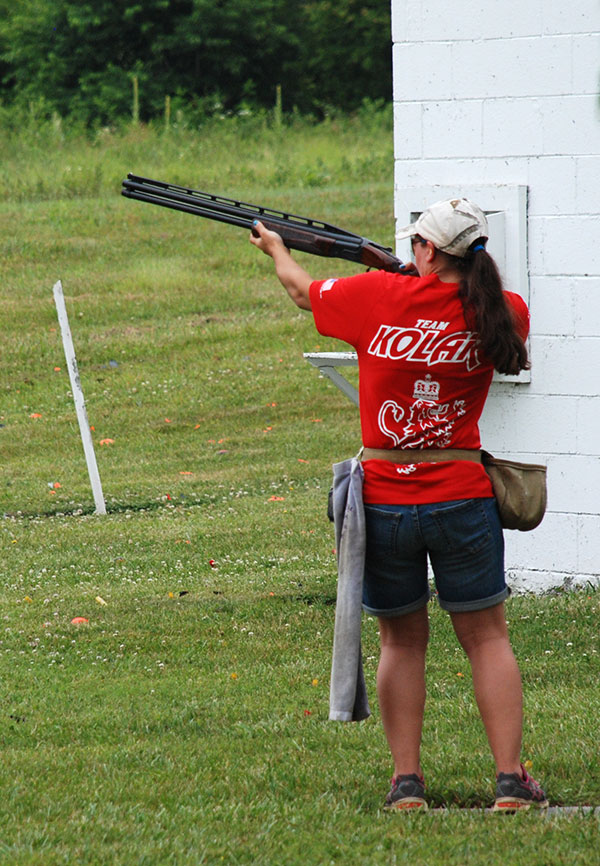 Kolar Arms Corporate Office
1925 Roosevelt Avenue
Racine, WI 53406
Ph: (262) 554-0800
Fax: (262) 554-9093