Team Kolar Prostaff / Trap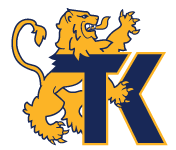 Aaron Willoughby
Aaron Willoughby has been an ATA competitive trapshooter since 1995 when he first registered targets in the sub-junior ranks. Growing up in Clay City, Kentucky, his parents started taking him to local trap clubs soon after he was born.
After turning fourteen, he fired at his first clay target at the Montgomery County Sportsmans Club near his hometown. An active baseball and basketball player on his school team, he decided to set those sports aside after falling in love with the sport of trapshooting!
He has been involved in the trapshooting service industry for more than 18 years, working in sales, gunsmithing, and new product testing. Aaron currently works as a sales associate for Elite Shotguns, the largest stocking Kolar distributor in the country!  Aaron manages the Elite Shotgun's Traveling Mobile Showroom and can be found at events across the country.  Be sure to visit and check out Elite's huge selection of Kolar shotguns!
Aaron also has earned numerous national and state level awards throughout his career. Since beginning as a sub-junior, he has earned numerous satellite Grand/Grand American awards, ACUI collegiate trophies, hundreds of state-level events, and countless local events at shoots across Kentucky.  Aaron was also a scholarship recipient at Lindenwood University in 2002, earning a spot on their first national collegiate shotgun team.
Equipment:
Kolar Max TA High Unsingle Combo 
34″ unsingle 
32″ over/under 
Wenig Custom Gunstock 
Pilla Outlaw X6 Eyewear
Pure Gold Chokes
Federal Premium Ammunition
Major Recent Accomplishments
2020/2021 Major National/World/Satellite Grand Awards
*Men's ATA First Team All-American
*Completed ATA Grand Slam 100/100 from 27 yards handicap in the 2020 Southern Grand American Handicap Championship.
*Blue-Gray Challenge Team Member at the 2021 World Trapshooting Championship.
2020 *Grand American World Trapshooting Championships
Kolar Satellite Grand All Around Champion (perfect score of 60/60,comprised of singles, doubles, 27 yard handicap, 27 yard doubles)
Caesar Guerini Handicap-5th
Mike Herman Handicap-Runner Up
Trapshooting USA Handicap-27 Yard Champion
*Dixie Grand American-Handicap Championship Runner Up/Single Class Championship AAA Champion
*Southern Grand American-High Over All/High All Around/Handicap Champion
*Spring Grand American-Handicap Championship-4th
2021
*Spring Grand American-Caesar Guerini Handicap-3rd, Handicap Championship-3rd
*Southern Grand American-Singles Championship Class AAA Champion
Feel free to contact Aaron regarding Kolar competition shotguns!
Email: aaron@elite-shotguns.com
Phone: 606-481-0955

Kolar Arms Corporate Office
1925 Roosevelt Avenue
Racine, WI 53406
Ph: (262) 554-0800
Fax: (262) 554-9093