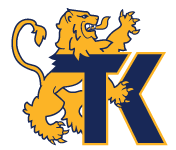 Amy Cawley
I started my shooting journey when I was 12 years old. My older brother had just started in the world of NSSA competitions and he and my dad wanted me to try it out. At the time both of them were not very familiar with gun fit and my first time pulling the trigger basically knocked me on my butt. From there I decided I was not going to shoot again and just continue playing soccer.
Fast forward to my freshman year of High School, I suffered multiple injuries and had to hang up my cleats for good. My dad had just brought the USA High School Clay Target League into our school district and I decided to give shooting another try.
I realized quickly how much I really did love the game (and just how important gun fit was) and I started competing in Trap. Two years later I made friends with three brothers on a Scholastic Clay Target Team and started shooting Skeet and Sporting Clays (Skeet now being my favorite). I was then featured on the cover of Junior Shooters Magazine and shortly after started writing for them. I created my Instagram account "Her Shooting Journey" and began posting about my experiences within the shooting community. I quickly picked up a following and realized that I had started something pretty special.
In the summer of 2020, I attended the SCTP National Championships at the Cardinal Center with my team. With one event left to go my previous gun had a cosmetic break which shattered my confidence in the gun. Thankfully, the Cardinal Center has no shortage of vendors available and I demoed every gun I could get my hands on. After going from gun to gun and not loving any of them, we decided to walk inside Kolar Arms. We were met by Sean Mainland and Kevin McNamara and they instantly found a gun that would work for me. I went out to the trap line and broke every target at the 16-yard line…then a few at the 21-yard line…and finally a few more at the 27. Not one miss. The gun felt like an extension of my body. I knew right then that the Kolar Max Skeet was the gun for me. We walked down to Elite where we met Brad Young and Bobby Woods to further discuss getting a Kolar. They were fantastic guys to work with, and by the end of the day, we made a fantastic investment in my future.
Kolar got my gun out to me just before the NYS Skeet Championships and (surprise!) it was blue!! There had been some behind-the-scenes planning to surprise me with a beautiful blue receiver and an engraving on my trigger guard reading "Her Shooting Journey". Thank you, Sean and Kevin! Six months later, I am still just as in love with my Kolar Max Skeet as I was the day I opened my case for the first time and it has certainly helped elevate my game.
Equipment:
I am blessed to be able to compete with such high-end equipment such as the products listed below and am grateful to several of the companies for taking me on as a sponsored athlete.
GUN: Kolar Max Skeet, 30″, 12 gauge and carrier barrel (adjustable rib), and full tube set.
GLASSES: Pilla Outlaw X7 lenses (Sponsored by Gustin Sports Optics).
EAR PROTECTION: OttoPro Soundgear Phantoms (Sponsored).
AMMO: Winchester AA shotgun shells (Sponsored).

Major Recent Accomplishments:
Scholastic Clay Target Program:
2022 Ladies Collegiate:
-HOA Champion
-1st Place Doubles Skeet
-2nd Place Sporting Clays

 

-3rd Place American Skeet

 
Third place: Skeet sr/jr varsity at 2020 SCTP National Championships
Top Gun: Skeet 2020 NYS July Virtual Competition
Top Gun: Skeet 2020 NYS August Virtual Competition
Top Gun: Skeet 2020 NYS Championships
First Place: Sporting Clays sr/jr varsity at 2020 NYS Championships
First Place: Trap sr/jr varsity at 2020 NYS Championships
ACUI: 
2022 Ladies American Trap Runner-Up National Champion 
USA (High School) Clay Target League:
1st place: NYS Conference Lady 2018, 2019
NSSA:
Second place: Lady at 2020 NYS Championships
First place: Junior for 12, 20, 28, 410, doubles and
HOA at 2020 NYS Championships
First place: 5-man squad event at 2020 NYS Championships
Outside of scores and titles, I am very proud of the significant mental accomplishments I have made and the other various "process-oriented" wins that have helped me grow as a competitor these past three seasons.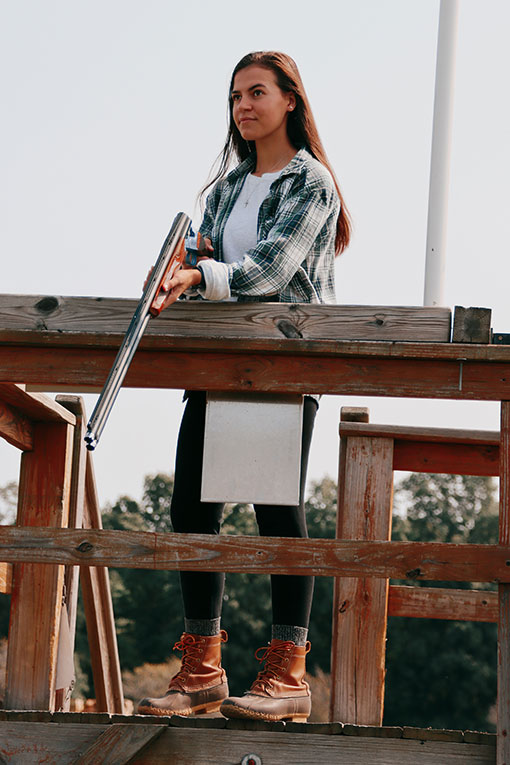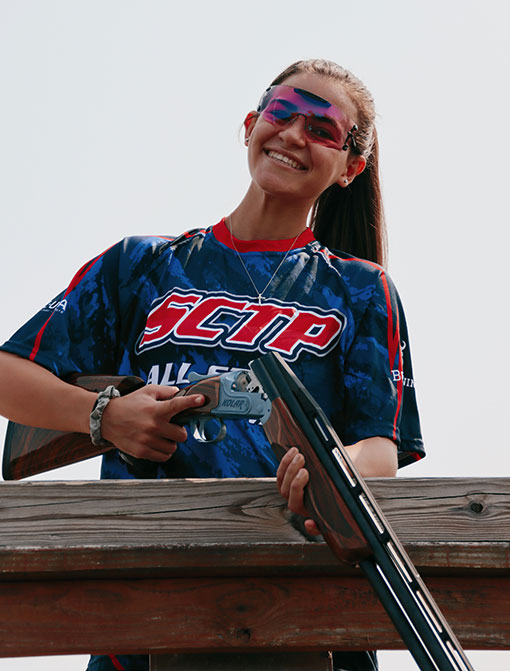 Kolar Arms Corporate Office
1925 Roosevelt Avenue
Racine, WI 53406
Ph: (262) 554-0800
Fax: (262) 554-9093