Team Kolar Champions / Trap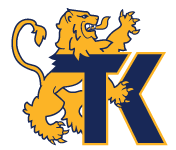 Hannah Martin
I fell in love with trapshooting at 12 years old when my Mom introduced me to the sport. She was shooting in a women's league team at our local club, Peoria Skeet and Trap, and asked me if I would like to try shooting. After my first few shots, I was hooked. I began shooting in the youth league at my club and started competing in local ATA shoots.
I shot throughout high school and focused on trying to improve and become more competitive. I was fortunate enough to get a partial scholarship to attend Lindenwood University and shoot on their Shotgun Sports Team. I met some of my best friends during my time on the team at Lindenwood and even met my fiance, Pat Hopson. The Shotgun team introduced me to skeet and sporting clays, which I still love to shoot if I am not shooting ATA. It was always a dream of mine to make the All-American team and in 2018 it became a reality. Trapshooting has allowed me the unique opportunity to travel to new places and make friends from all across the country.
I graduated from Lindenwood in May of 2020 with my Bachelor's in Human Resource Management and am currently finishing up my MBA with an emphasis in Human Resource Management at Lindenwood.
Equipment:
Kolar Max Trap T/A Low Profile Combo
Ammo: Singles and Doubles – Federal Top Gun Pink and Handicap – Remington Nitros
Glasses: Pilla Outlaw X6
Major Recent Accomplishments:
3x All-American (Lady 1)
2018
Illinois State Singles Champion (200×200)
Illinois State Handicap Championship – Lady 1 Runner-up (Punch to the 27-yard line)
Wisconsin State Shoot Singles Championship – Out of State Lady 1 Champion
AIM Grand – Part of the Lindenwood Junior Gold Champion Squad
2019
AIM Grand – Part of the Lindenwood Junior Gold Champion Squad
Grand American – Negrini Preliminary HOA 1000 Targets – Lady 1 Champion
Grand American Handicap Championship Lady 1 Runner-up
Kansas State Shoot – 499/500 Singles
Oklahoma State Shoot Singles Championship – Out of State Lady 1 Champion
2020
Oklahoma State Shoot Out of State Singles Event Champion (200×200)
Oklahoma State Shoot Out of State HOA Event Champion
Oklahoma State Shoot Out of State HAA Event Champion
Wisconsin State Shoot Out of State Lady 1 Doubles Champion
Southern Grand Event #9 Handicap Event Champion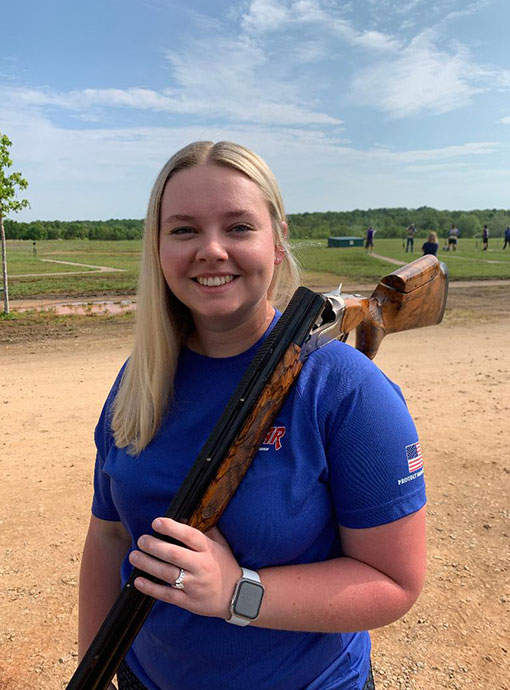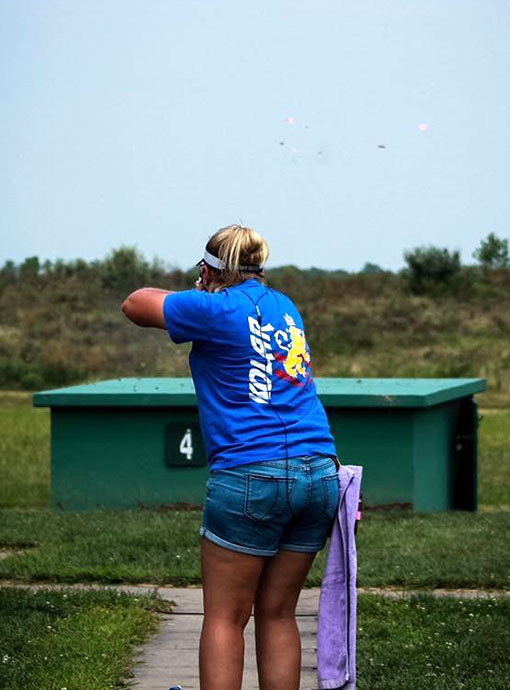 Kolar Arms Corporate Office
1925 Roosevelt Avenue
Racine, WI 53406
Ph: (262) 554-0800
Fax: (262) 554-9093