Team Kolar Champions / Skeet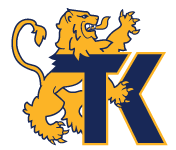 Kenny Riddile
Kenny grew up in Fort Worth, TX, but wouldn't discover the game of skeet until 2009 after moving to Pittsburgh, PA at the age of 25. He shot his first competitive targets at the 2011 Pennsylvania State Championships and was quickly humbled and awed by the level of skill on display. After scoring a whopping 77/100 in the 12ga event that weekend, Kenny was determined to improve. He practiced constantly through the cold Pennsylvania winter; mostly alone at night after work and taught by videos and trial-and-error. His efforts would be rewarded with a 12ga average of just under 98% the following year. Three short years later, he would return to where he first tried competitive shooting and win three Pennsylvania state championships in one weekend.
Since then, Kenny has been a perennial member of the Pennsylvania All-State Skeet Team, won multiple Zone 2 championships, been named to multiple All-American teams, earned his 4-gun AAA pin, appeared on the national high-average list, represented Pennsylvania as an NSSA director, and stood on numerous podiums at skeet competitions, big and small, across the country.
Though he may have started on his own, Kenny credits his continued success and enjoyment of the sport to the many people he's met and learned from along the way, and to the incredible patience and support of his wife. As an NSSA certified skeet instructor, Kenny also uses what he's learned to improve other shooters' skills and grow their enjoyment of the sport.
Equipment:
Kolar Max Skeet
30″ .740 bore ramp tapered adjustable
30″ carrier ramp tapered adjustable with AAA sub-gauge tubes
Glasses: Pilla Outlaw X7
Pouch & Belt: Lonesome Charlie's
Ammo: reloads, Winchester AA, Federal, Fiocchi
Major Recent Accomplishments:

2022 Triple-Sub All-American Team
2022 Pennsylvania All-State Team
2021 Pennsylvania .410 State Champion
2021 Kolar US Open 12ga 3rd
2021 Triple-Sub All-American Team
2021 Pennsylvania All-State Team
2020 Triple-Sub All-American Team
2020 Doubles Triple-Sub High-Average List
2020 Pennsylvania All-State Team
2019 Pennsylvania All-State Team
2019 Mini-World Doubles Champion
2019 Zone 2 Doubles Champion
2019 Pennsylvania State HOA & HAA 3rd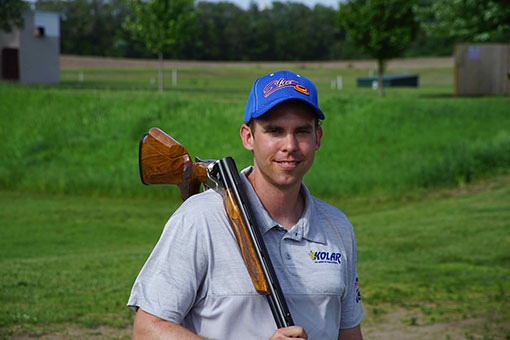 Kolar Arms Corporate Office
1925 Roosevelt Avenue
Racine, WI 53406
Ph: (262) 554-0800
Fax: (262) 554-9093