Team Kolar Elite / Sporting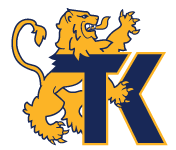 Reece Sparks
Hometown: Franktown, Colorado
My name is Reece Sparks and I have been a competitive shooter throughout different youth and open programs since I was 12 years old. I currently compete at the ACUI Collegiate level for The Lindenwood Shotgun Sports Program, SCTP Collegiate, and am a Master class competitor at NSCA competitions.
I originally started my shooting journey when I joined 4-H in Douglas County, Colorado. I spent the first two years shooting Trap and Skeet in 4-H and quickly became more and more interested in Sporting Clays because, for me, this discipline is more diverse and challenging.
At the beginning of my shooting career, I focused strictly on Trap and Skeet and after a year, I began to see an improvement in my shooting abilities. I gained a good grasp of the basic concepts such as hold points, breakpoints, and the overall mindset of both disciplines needed to hit targets. With a lot of practice and commitment, I persevered and began to feel like I was improving in this sport. I believe this experience was crucial to the foundation of my shooting career. I continue to apply many different techniques and traits learned to this day.
After 4-H, I continued my journey and advanced to the Scholastic Clay Target Association (SCTP) program. SCTP was where I began to see a dramatic improvement in competing. I was able to connect with different coaches, the targets became more challenging, and I enjoyed shooting with teammates at the SCTP level. My SCTP team and I ended up winning state and regional events, along with some national titles.
Next, I joined the National Sporting Clays Association (NSCA). I have enjoyed competing in the NSCA because I have visited many shooting clubs across the nation and have met so many amazing people with who I continue to interact with to this day.  I am truly thankful for the opportunities that the NSCA has presented to me. When I advanced into Master class, I began to experience more technical and competitive targets which have helped me excel even more with my shooting abilities.  I then began to venture into the professionalism of the sport and have been presented with the opportunity to become engaged with Team Kolar and Elite Shotguns.  Joining in with these companies has been an incredible opportunity and I have experienced nothing less than exceptional support from everyone involved.
I am enrolled at Lindenwood University as a Sophomore where I study Information Technology with an emphasis in Applications Development. This program focuses on many aspects including Cyber Security which I have found to be one of my favorite subject areas and I am enjoying learning more about it!
Along with my studies, I also am a member of The Lindenwood Shotgun Sports Program. Being a part of this team has been another positive milestone in my life as well as my shooting career. This has enabled me to continue competing on a prestigious team through college, along with making lifelong friendships in the process.
Looking back on all of these amazing experiences, achievements, and opportunities I have been able to align my visions and goals to the path of my future. Many thanks to Kolar, Elite Shotguns, and everyone who has helped me along the way!
Equipment:

Kolar Max Lite Sporting
Ammo: Most favorite is Remington Nitros
Glasses: Pilla
Vest and baggage: Lindenwood provided vests, ammo bags, and gun sleeves
Major Recent Accomplishments:
2020
NSCA Nationals: Junior Main Event – M1 Junior Champion

NSCA Collegiate Main – Champion

All-American Sporting Clays – 2nd Team Junior


All-American Sporting Clays 12 Gauge – 2nd Team Junior
2019
Diamond Classic: Master Class – 3rd place 5-Stand, Junior Champion – 5-Stand

NSCA Colorado State Championship: Junior Main Champion, Junior 5-Stand Champion, Junior Preliminary Champion

North East Regional: Junior Super Sporting Champion

Kansas State Championship: Junior Main Champion, Junior 5-Stand Champion


Montana State Championship: Master Class Super Sporting Runner up, Junior Super Sporting Champion
2018
All-American Recognition:

Krieghoff All-American Sub-Junior First Team

NSCA 12 Gauge All-American Sub-Junior First Team

Blaser Fitasc All-American Sub-Junior Second Team


 Colorado State: Master Class Main Runner Up, Junior Main Champion, Junior 12 Gauge Champion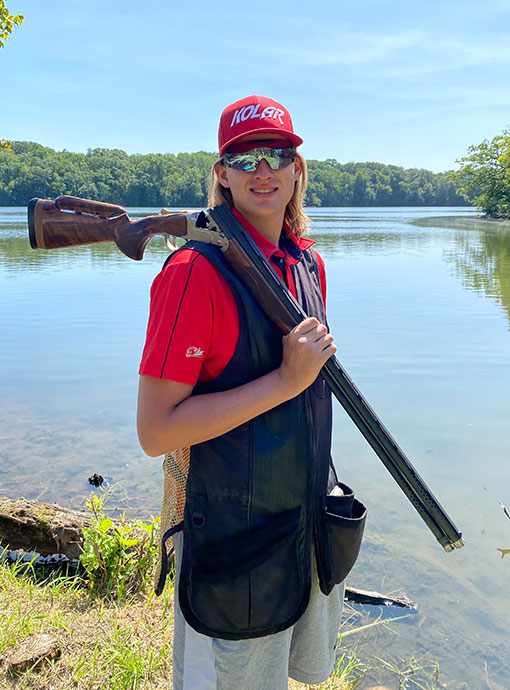 Kolar Arms Corporate Office
1925 Roosevelt Avenue
Racine, WI 53406
Ph: (262) 554-0800
Fax: (262) 554-9093