Wyatt Kile
I began shooting in the spring of 2014. I was fortunate enough to go to Norris High School and have a trap right on campus. Here I spent every day out at the range either practicing or helping the younger kids. When I needed more help, I went to Miles Doyle, who would later become my college coach. "Mick" was my father's hunting buddy growing up, so it only came natural to him to help out another Kile. I helped lead my high school team to a 3rd place finish at the Cornhusker National my senior year.
In 2016, I moved on to Hastings College where I was an NRA All-American my sophomore year. It was during my time in college that many of my major accomplishments came. In 2017, I won my first state title, the HAA. At many collegiate shoots, I met up with fellow ATA shooters and expanded my friendship base.
In my short six years in the shooting sports world, I have come across numerous teammates, friends, and competitors. I grew up playing every sport with a ball and went around the show cattle circuit, but it is the shotgun folks who have consistently been the nicest people to be around and compete against. Currently, I am fortunate enough to share this wonderful game with my little brother Sean. He finally made the 25 yard line and can now shoot every event with me.
I shoot a Kolar Max Trap 34" Top Single and 30" O/U with a bump buster recoil reducer. I purchased my gun from Doug and Suzie Gray back in 2014. I broke my very 1st 100 straight with it the next day. My shells of choice are my father's reload for singles and doubles with DownRange wads from Jim Kerr and Kevin Lewis and then Winchester "Silver Bullets" for handicaps which I get from Guns Unlimited in Omaha. I am also shooting in Pilla Outlaw X7 glasses.
Recent Shooting Accomplishments
2019 Nebraska state shoot – JR. Gold singles champion and AAA HOA along with some other prelim event wins.
2019 Wyoming State Shoot – JR. Gold singles and doubles champion. Handicap, HAA and HOA over the field.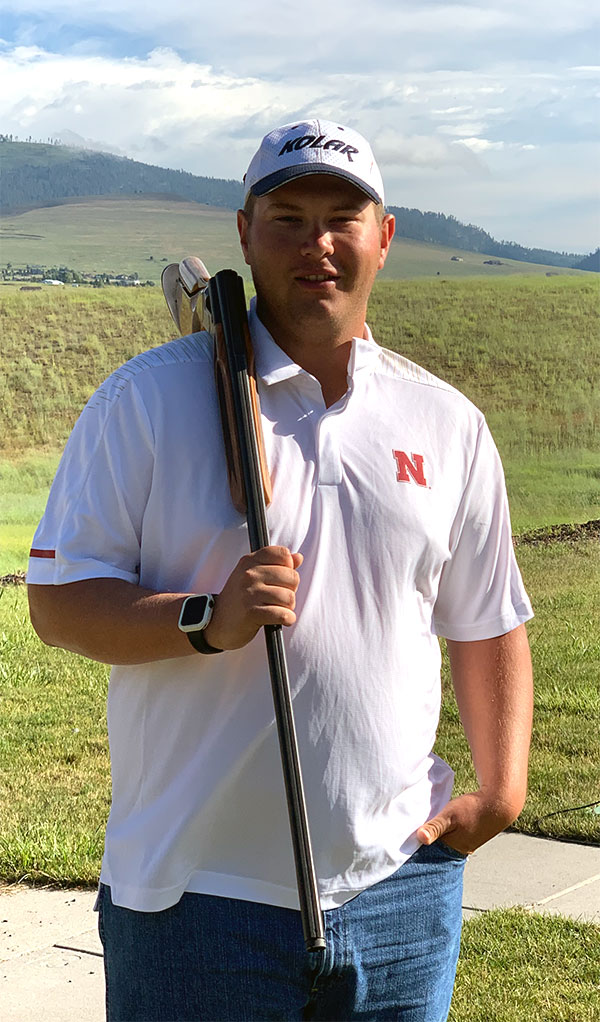 Kolar Arms Corporate Office
1925 Roosevelt Avenue
Racine, WI 53406
Ph: (262) 554-0800
Fax: (262) 554-9093